About Us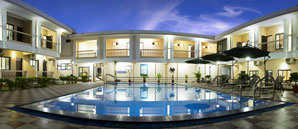 Serenity by the Sea Beach Resort is a 18-room property with swimming pool that is located a 2 minute walk from the famous Candolim Beach. Our team is friendly, dynamic and will go all out to ensure that you have a relaxed and stress-free holiday.
Amenities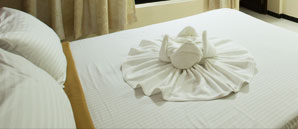 All our rooms have AC, 24-hour hot water supply and are equipped with Cable TV, electronic safe and WI-fi in the common areas. The property has power generator backup, is under 24×7 surveillance and houses a restaurant that is very popular among tourists and locals alike.
Explore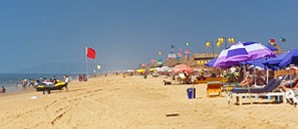 Goa is India's tiniest state with a beautiful coastline stretching along the Arabian Sea. Our people are friendly, relaxed and absolutely love their siesta. Whether you are looking to chill or dance, shop or explore, eat or drink – Goa has something of everything!